Gaming Options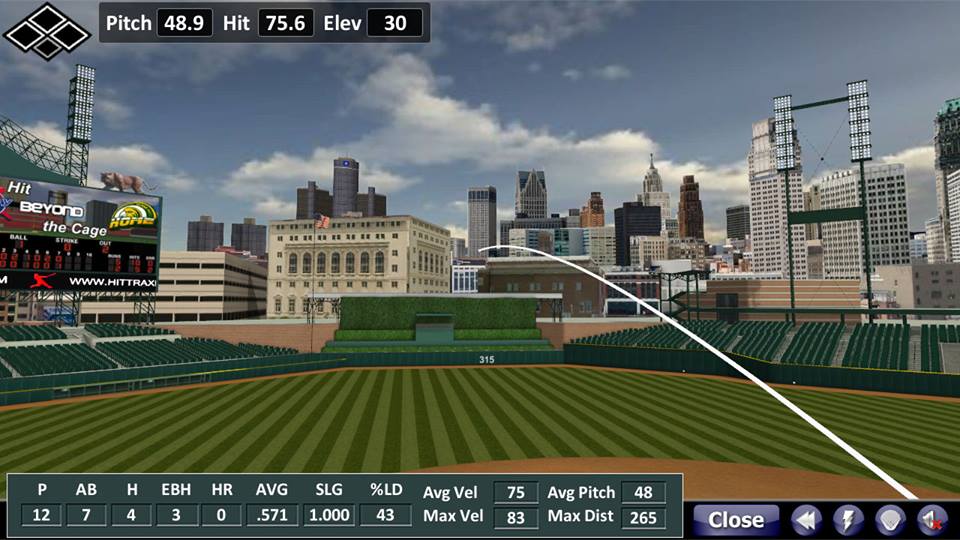 Our selection of HitTrax games are a great way to add a fun and competition or any cage cage rental. Our games are included with all out Cage Rentals. Bring a friend to your next session and make it a competition. Currently there are 6 gaming modules available and more on the way.
 Traditional Simulated Game
The Simulated Module was designed to bring the excitement of the outdoor game inside. After building teams with a set number of players (we recommend 2-4 players), the program will walk the two teams through the game by automatically calling balls & strikes (based on an individual player's height), advancing base runners and turning double plays.  Play anywhere from 3-9 innings and see who comes out on top.
Quality Hit Game 
This is an exciting and unique way to bring a new level of competition to your cage. With QHit, each hit is scored with a numeric point value based on key metrics (exit velo, launch angle, distance, and outcome). Players can work to improve their personal best and compete with others for the high score.
Home Run Derby 
Players come to the cage and swing for the fences in some of their favorite MLB stadiums. Kids of all skill levels will have the opportunity to hit off our Pitching Simulators and see how far the ball travels in a competition that is fun and entertaining to watch.
Situational Hitting
Players and parents can put together customized drill sets of game scenarios, challenging hitters to execute what the moment demands. Also introduces a new HitTrax metric, "Clutch Factor," which quantifies the ability of a player to execute and do damage.
Around the World
Work your way across the field at various intervals and add more of a challenge by setting hit type criteria.  Challenge yourself and your friends with a directional game.
Skill Challenges
Set goals for players such as reps, target exit velos and launch angles, while a score is automatically tabulated showing rates of success.