Jason Williams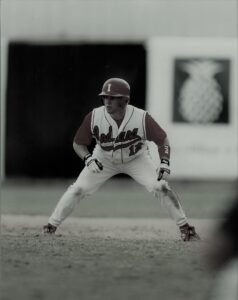 Jason Williams has spent over twenty years teaching and coaching young athletes of all ages and all abilities in the Chicago area. A former D1 baseball player at Indiana University—where he earned the team MVP, three Defensive Player of the Year Awards, the Bill Gross Award for the highest Big Ten batting average on his team, and where he was selected captain his senior season.  Jason teaches his players to love and respect the game by making learning baseball and softball skills fun but always challenging.
His ability to quickly evaluate the best way to approach each of his young athletes—and to understand their unique learning styles—has earned him respect from players and parents alike. As a former certified personal trainer and certified strength and conditioning specialist give him a unique insight into physiology and player movement.
Jason gives private, individual instruction in baseball and softball.  He also works with high school players looking to play collegiate baseball or softball and helps them develop plans to choose schools right for them.